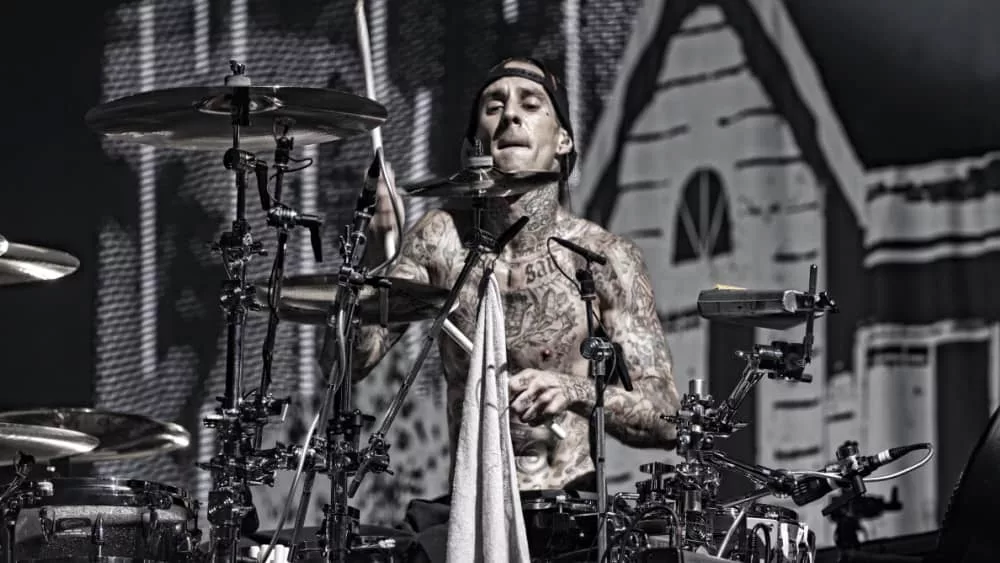 Blink-182 announced their new album 'One More Time…', will drop October 20 via Columbia. Blink's current lineup of Mark Hoppus, Tom DeLonge, and Travis Barker also dropped an album trailer previewing new music, revealing that 'One More Time…' is about the unique circumstances the band members went through prior to their reunion. Travis Barker says in the trailer: "On the album, 'One More Time' is written about 'why does it take these catastrophes like me being in a plane crash or Mark being sick for our band to get back together,' while Tom DeLonge added: "Coming out with these words, 'One More Time,' it's like, 'Hey, this is the last time we're going to f**k this up."
The band have also shared two new songs from One More Time– the title track, which comes with a music video that recreates scenes from the trio's classic '90s/2000s videos (watch HERE); and the acoustic ballad "More Than You Know" (listen HERE). Both songs were produced by Barker.
One More Time…., produced by Barker, follows Blink-182's two albums with guitarist Matt Skiba — 2016's California and 2019's Nine. One More Time…. will be Hoppus, DeLonge, and Barker's first new album together since 2011.  To preorder One More Time…, head here.
Editorial credit: Brian Patterson Photos / Shutterstock.com