GROW YOUR BUSINESS WITH THE POWER OF ADVERTISING ON LATINA 100.3 FM RADIO!
Creative and Clever Radio commercials
DJ Endorsements of your business or product
Powerful promotions and contesting
Community tie-ins
Facebook and Latina1003fm.com website exposure
Banner Ads
Streaming radio commercials to thousands of listeners on the web
YOUR BUSINESSES PROFITS GROW WITH A NEW EXCITING CUSTOMER BASE
HISPANIC MARKETING SEMINAR SPONSORED BY LATINA 100.3 FM NETWORK
BOOST YOUR BUSINESS WITH RHODE ISLAND'S ONLY GROWING DEMOGRAPHIC.
Watch this powerful seminar with Keynote Speakers who have first hand knowledge and share their knowledge of promoting their businesses to the vibrant Hispanic Market.
***CLICK ON IMAGES TO WATCH THE VIDEO***
John Fuller, founder of the Latina 100.3 FM Network
"In Just 12 years the Latina 100.3 WKKB statewide radio network has been born and business is booming for our partners. The Hispanic community numbers blow up census after census, and is the only growing customer base in Rhode Island.  You must have a strategy to introduce your brand and business to this fast growing demographic cell or you will be left behind.  The Spanish community has been hungry for a local FM station and Latina 100.3 has been getting great response and results.   —-John Fuller Founder of Latina 100.3 FM
#1 WITH BRAND LOYALTY
Hispanics are extremely loyal customers, And when they discover your business and have a great experience, they come back and bring their friends.  In study after study, They are ranked high in consumer loyalty.  They are tech savvy and are higher than average buyers of electronics, computers, smartphones, fast food, shows, club events and automotive.  They also spend a higher amount of time listening to FM Radio.
RHODE ISLAND'S ONLY SPANISH FM STATION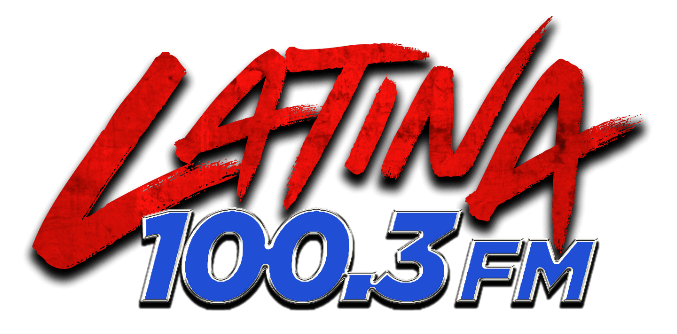 Covering 2.5 million listeners
Broadcasting from 1,000 feet high above Southern New England
On line listening at Latina1003fm.com
Now with our Radio listening app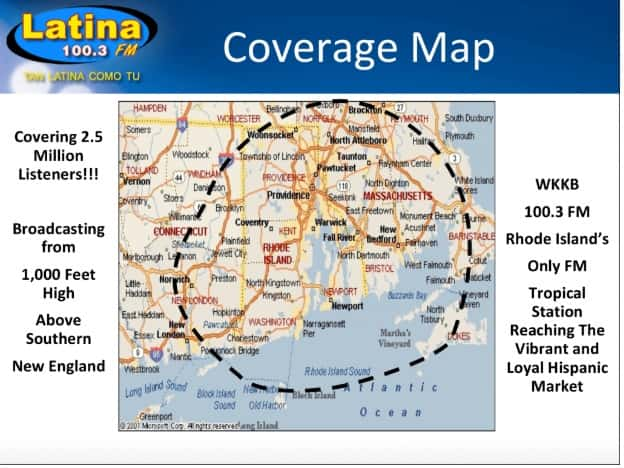 Latina 100.3 FM Network makes turning on your Hispanic Marketing as Easy as 1-2-3.
We will help you develop a strategy to reach the Spanish market.  Answer your questions.   Brainstorm your business's strengths and maximize your potential.  Your success is ours.  The Latina 100.3 FM sales team are experts in getting results and helping you tap this fresh new market.
We will develop a script in English and then do all the translating for you. You'll understand the message and then we will do the rest.  Our announcers will paint a picture of your business with words and music, so your radio commercial comes through the radio speakers.  Music, Sound Effects and the right voice for your business and a little bit of radio salsa.
After the commercial is recorded, The Latina 100.3 FM team will develop a custom plan to broadcast your message in key listened to times and also non traditional times that offer a good listenership at below average rates.  Everything is custom for your business, with one goal, results.
Call or fill out the form below for a free no obligation Hispanic Marketing Review of your business.  Latina 100.3 FM will even create a campaign including a full produced radio commercial and promotion to set you a part from your competition.
Call 401-781-1535
CONTACT US
If you need to know about our advertising packages or contact us.